PARTNERS THAT MAKE THE HAPPINESS OF OUR CENTER
The safety release Vigil our team parachutes.
The Vigil has been designed and developed by a team of engineers and paratroopers.
Its function is to automatically trigger the opening of the reserve parachute in case of problems.
In conclusion, c & rsquo; is your guardian angel !!!
---
Bag sail we chose Sun Path to his parachute raises the " Javelin Student".
These products are positioned among the best skydiving equipment market.
For more than 30 years, Sun Path range is synonymous with quality, Sustainability and innovation.
---
Leader in the manufacture of sails, Performance Design to come up with a veil dedicated to the student to facilitate the & rsquo; Canopy piloting of learning.
this sail, the "NAVIGATOR" is in each of our parachutes students.
---
We are dealer of the brand Parasport italia.
skydiving equipment manufacturer. Altimeter, Glasses fall, helmet or combination.
All the material useful for jumping in comfort.
---
We are reseller of Alti-2 mark.
The American specialist in altimeter for skydiving
---
Our partners follow us for our professionalism and our seriousness.
---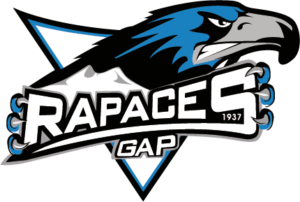 Most SKYDIVE CENTER, are ourselves a partner of the club of Gap RAPTORS.
We are proud to contribute to the life and success of the club The Gap Raptors – Professional Ice Hockey Club
---
Our communication partner, the design and production of our products